Commercial Live Streaming
Professional live streaming for your business events and meetings
Commercial Live Streaming
Welcome to our commercial live streaming services! We offer cutting-edge technology and professional expertise to bring your events to life online.
Our team of experienced live streaming professionals uses top-of-the-line equipment to ensure the highest quality streaming experience for your audience. We work with you to create a customized solution that meets your unique needs, whether you're looking to stream a conference, webinar, product launch, or any other type of event.
Our live streaming services include a wide range of options, including multi-camera setups, graphics and branding, live Q&A sessions, and more. We also offer post-event analytics and reporting to help you track engagement and reach.
We understand that your event is important, and we're committed to ensuring a seamless and stress-free streaming experience for you and your audience. Our team is available to provide technical support before, during, and after your event, so you can focus on what you do best.
Whether you're looking to reach a wider audience, connect with remote attendees, or simply provide an alternative to in-person events, our commercial live streaming services can help you achieve your goals. Contact us today to learn more about how we can help you take your event to the next level with live streaming.
How Our Live Streaming Works
I have an extensive live streaming kit with setups for one camera feed stream, and up to eight camera stream feeds.
We film with 4K Sony cameras so we have perfectly matched colours across each camera
For audio, we use broadcast-quality microphones, this includes Sennheiser radio wireless lav microphones for speakers, boom microphones for static speaking points and microphones for ambience at the event.
We can also offer media feeds, this is often used for Power Point presentations, playing pre-recorded films into the live stream or even a photo slideshow.
For streaming destinations, I have used many including Vimeo, YouTube, Facebook, Zoom, VooV and more. Generally, as long as I can get an RTMP stream URL and streaming key I can push to that destination.
We can live stream using either a wired internet connection or stable in-house wifi or we carry LiveU 4G bonding encoders that allow us to work without a wired or wi-fi being available.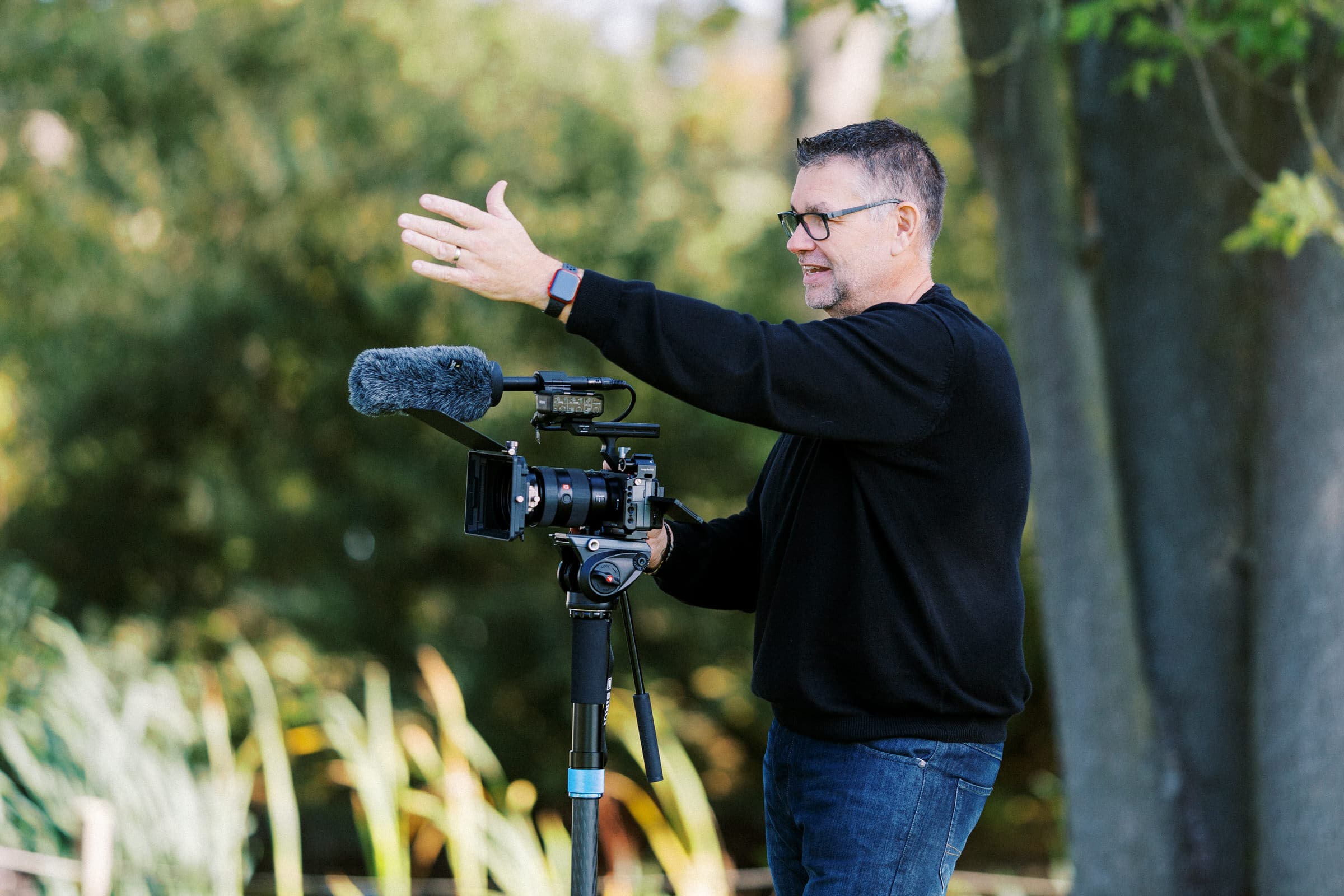 VIDEOGRAPHY
Filming your company events, talking heads, interviews, creating small ads or creating digital marketing content.
VIDEO CREATION
Creating video content for your business
Recording is Wonderful
Dear Nick
Thank you so much for sending these links – and for thinking to copy and send the chat too.  That's such a kind thought, and it hadn't occurred to me that "chat" would be a possibility.  I've forwarded them all to the ordinands. 
We were really pleased with how it all went, and the quality of your recordings is wonderful! Thanks so much.  I have no idea whether we will be live-streaming the services next year… depends on the COVID situation, but if we are I will certainly be back to ask you to do this for us again!
Irena Edgcumbe
Area Director of Ministry, Stepney
Thank You
Hi Nick,
 Thank you so much for everything that you did on Saturday.
We would like to use snippets of the film for our social media posts but a full version on the website.
Tina Holmes
Agent, Careers Team